Weekly Roundup - July 18, 2022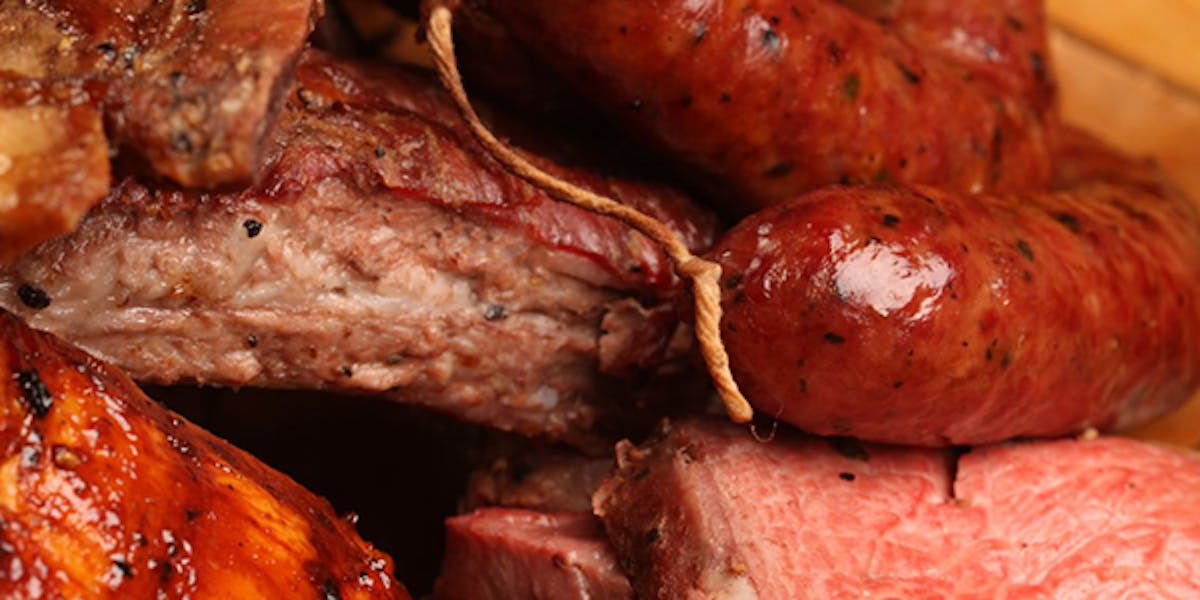 *|MC_PREVIEW_TEXT|*
MORE THAN BRISKET
We love our brisket. That juicy cut that's so sensuous and smoky—it's no wonder it's a favorite of ours. But we've got a lot of favorites. How could we choose just one?
Like our spare ribs. Falling off the bone and just the right side of peppery. And you can't go wrong pairing them up with our house recipe smoked sausage to complete the classic Texas Trinity.
The turkey breast is a can't-miss, on its own or in our signature Turkey Club, and our chicken glazed in our house sauce is always a winner. And then there's the meaty, luscious beef shoulder clod—something you'll be hard pressed to find somewhere else outside of Texas.
And that doesn't even cover our weekly specials. Giant beef short ribs, you-won't-believe-it tender pork belly, chile-rubbed wings, the best prime rib, and so much more.
YOUR CELEBRATION DESTINATION
We love a great party, and we love throwing great parties even more. We're talking dressing up the Boot Bar just for you, cooking up all your favorites, fixing up the perfect reception cocktail, and setting the music just right. Doesn't matter the occasion—we've done it all!
Wedding reception? We've got space for the whole family, best friends, coworkers, and plus ones with room to spare for the dance floor.
Birthday party? After you're done chowing down and between games with the crew, we'll deliver the best dessert to make a wish.
Work happy hour? You won't find better apps and drinks—Poblano Tacos on housemade tortillas and Ranch Water, anyone? Keep it casual in a semi-private space at our upstairs bar or book our Boot Bar for the whole department.
WASHINGTON, DC
GRAIN THIEF
Thursday, July 21 • Doors at 8pm
KIND HEARTED STRANGERS + TIME SAWYER
with KEVIN DANIELS
Friday, July 22 • Doors at 8pm
MILE TWELVE with JUSTIN SINGLETON
Saturday, July 23 • Doors at 8:30pm
PONY BRADSHAW
Sunday, July 24 • Doors at 7pm
NEW YORK CITY
GRAIN THIEF
Wednesday, July 20 • Doors at 8pm
JOIN THE CUE-MMUNITY
What to know more about Hill Country Barbecue? Give us a follow on Tiktok—we're sharing recipes, barbecue tips, stories, and more everyday!
Copyright (C) *|CURRENT_YEAR|* *|LIST:COMPANY|*. All rights reserved.
*|IFNOT:ARCHIVE_PAGE|**|LIST:DESCRIPTION|**|END:IF|*

Our mailing address is:
*|IFNOT:ARCHIVE_PAGE|**|HTML:LIST_ADDRESS_HTML|**|END:IF|*

Want to change how you receive these emails?
You can update your preferences or unsubscribe