Main content starts here, tab to start navigating
Hill Country Live Band Karaoke - Every Wednesday Night
Wowing audiences and creating countless "rock stars" since 2010, The HariKaraoke Band has become an institution in Washington DC and beyond. Live Band Karaoke is sweeping the nation. Why? BECAUSE IT'S FUN! Singing with a live band-to a cheering crowd, is an amazing experience. Seeing friends and family giving their all to their favorite song can be unforgettable!
HariKaraoke's musicians are super-talented top players. They perform the sound and feel of every song with remarkable accuracy. They're also clever and funny! Their dynamic show includes engaging rapport with the audience, silly props and extra surprises.
Here's how it works: Pick a tune from the distributed songbooks. Hop on stage and grab a microphone. Read the lyrics on our "ACME Word-O-Matic 5000" (band term for iPad). Sing. Don't get gonged!
Only 21 and over! Sorry no one 20 or younger!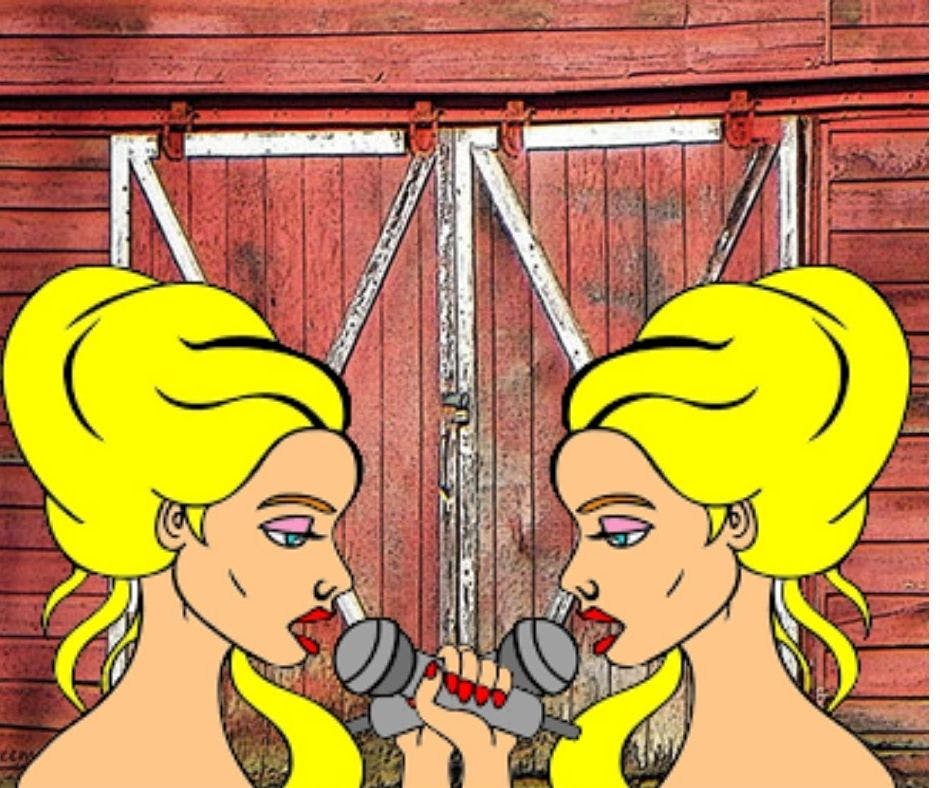 Eli & The Waltz, Skribe, and Wicked Sycamore - April 2, 2022
In the ether of Eli's childhood, there were many role models. There were doctors and lawyers and scientists. But not a single artist. As a result, Eli had terrible taste in music. He idolized Rebelution. His mother accused him of "smoking the pot," and thus Eli took a break from music and drugs to reflect upon his perceived transgressions. He developed a passion for much better music at 15, after a chance encounter with an acoustic guitar at Jewish summer camp. He developed a fingerpicking style modeled on folk legends Bob Dylan and Townes Van Zandt, and draws upon the vocal stylings of Ray Lamontagne, Rachael Price and Billie Holiday. Old blues masters are enduring sources of inspiration—Muddy Waters, Little Walter, John Lee Hooker and Alan 'Blind Owl' Wilson are his teachers. Studies brought him to China and wanderlust kept him there, working as a singer-songwriter and playing in a psychedelic Celtic rock group in Yunnan Province and Beijing. His debut EP, Burning Moonlight, will be released in 2022.
All sales are final. No Refunds.
The Pinkerton Raid & Calista Garcia - April 9, 2022
Jesse James DeConto grew up in New England, with Dad's guitar and Mom's radio tuned to Soulsville, the Village, Liverpool and Laurel Canyon. Those inheritances mingle with foothills-folk in Durham, N.C., yielding songs Americana UK calls "anthemic." Critics hear influences from Neil Young to The National. "You won't be able to stop humming," said No Depression.
The Pinkerton Raid has played with Illiterate Light, Ballroom Thieves, Lowland Hum and Noah Gundersen. Back-to-back releases in 2017 & 2018 brought them from Charleston to Chicago to Brattleboro, Vt., with slots at EnoFest, Shakori Hills and Daytrotter and acclaim from Paste, Popdose, Aquarian Weekly and more.
Please note, starting Feb 15th, all guests entering HC must provide documentation of two doses of the Covid-19 vaccination. Guests must wear a mask inside the venue except when eating or drinking. This is required in all DC restaurants, bars, and venues as set by Mayor Bowser.
All sales are final. No Refunds.
The Pack AD with The Highballers - April 15, 2022
Destruction and melody, acid wit and bruising vocals-this is the Pack A.D. Singer/guitarist Becky Black and drummer Maya Miller have made a sound so gigantic, so fierce and raw and empowering, that it's easy to forget there are just two people behind this brilliant, carefully constructed havoc. Shredding and pounding their way through every song, the Pack A.D. swallows you whole inside their fearless Franken-blend of heavy psychpop/garage-rock. Their lyrics are wild nests, human and complex: darkly funny disclosures about depression; indictments of digital excess; grief-stricken fire bombs; sly crusades against stupidity.
All sales are final. No Refunds.
Stay up to date on shows on Instagram @hillcountrybbq!