Main content starts here, tab to start navigating
Brisket Sessions
Celebrating the history and influences on Hill Country and Central Texas barbecue!
Brisket Session with Jimena Lopez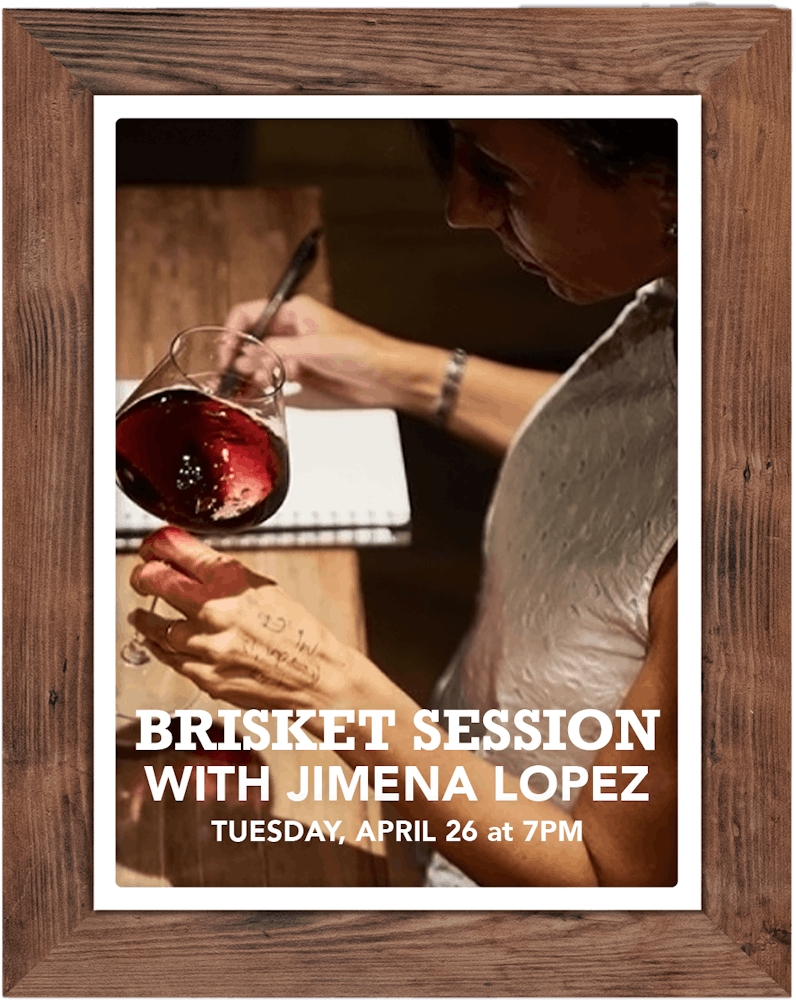 Washington, DC
Join us for an evening of wine tasting and barbecue with winemaker Jimena Lopez and her brands Bodini and Graffito!
Your ticket will include a tasting of 3 wines plus a delicious meal of our signature smoked meats and sides.
Jimena has produced wine for almost 20 straight harvests in 7 countries including France, Germany, and California. She also owns her own boutique winery, Graffito, which boasts consistently high accolades from top wine reviewers. Jimena is a passionate, dedicated winemaker with tenacious drive and an unmatched attention to detail.
Jimena's winemaking principles reflect her personality in their sincerity. "In my eyes, good winemaking is simple winemaking. It needs to start in the vineyard. The good quality and purity of the grapes is essential. We can have the best technology in the winery, but what you don't have in the vineyards you can't have in the cellar. I believe there are three things that make the difference in great winemaking: Know-how, obsession for details, and above all passion."
Brisket Session with Adrian Miller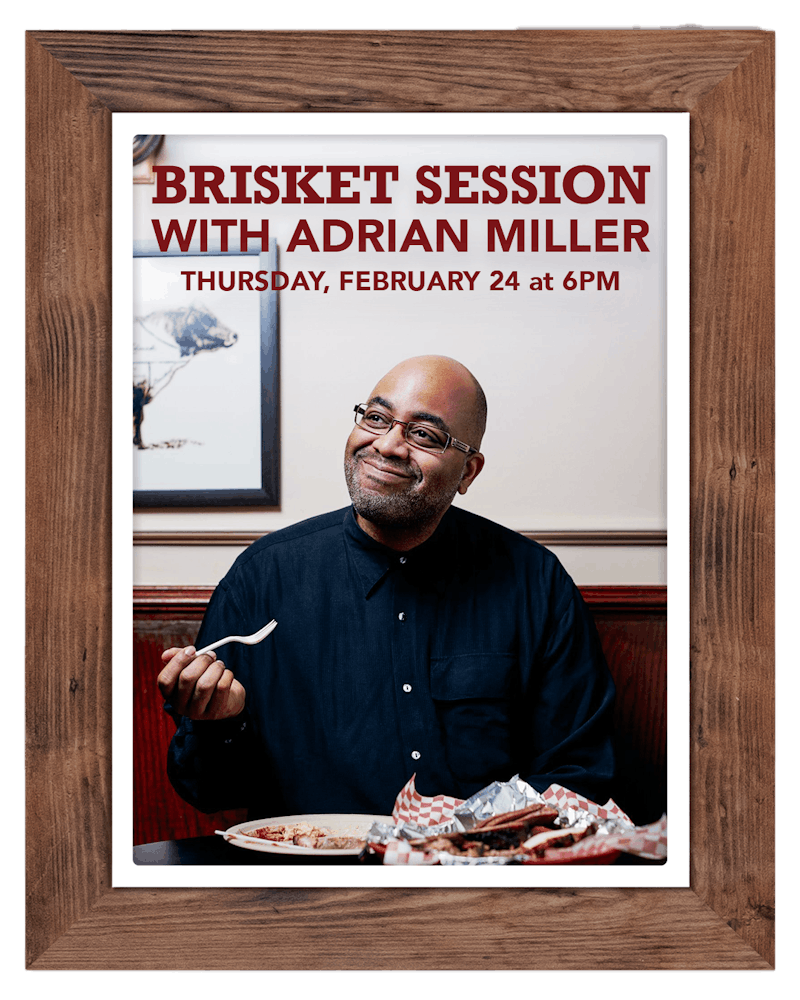 Washington, DC
In celebration of Black History Month, Hill Country Barbecue Market will shed light on the impact and influence of African Americans on the history of barbecue in America at our Brisket Session with Adrian Miller.
Adrian Miller is the 2014 James Beard Book Award winner and 2018 NAACP Image Award nominee. Adrian, the author of "Black Smoke: African Americans and the United States of Barbecue," will provide a brief history of indigenous barbecue and its influence on the central Texas-style barbecue Hill Country Barbecue Market is known for as well as a national perspective of African American barbecue. The night promises to end with full minds, full hearts, and full bellies!
We're offering a special Prix Fixe menu during the event, including a number of special samplings and tastings paired with drinks provided by Tito's and Jack Daniel's. Copies of "Black Smoke" will also be available for purchase!