Weekly Round Up - March 21

Rib Monday
Bottomless Ribs.
We'll run that by you one more time.
Bottomless. Ribs.
Spares, Baby Backs, and Rib Tips.
All night long in NYC for only $39.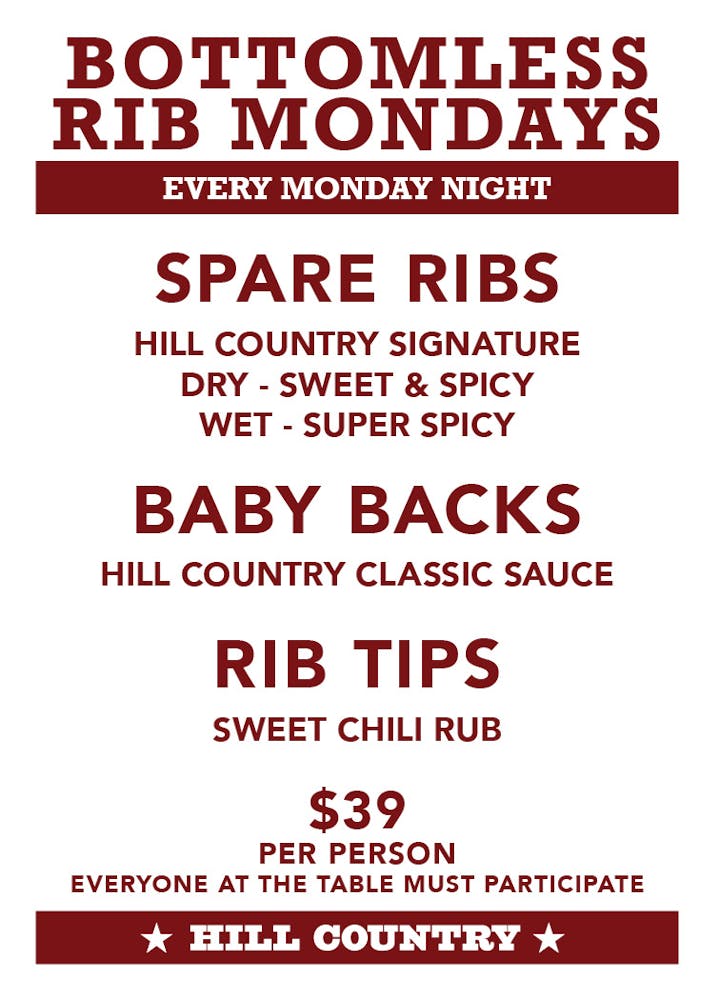 Taco Tuesday
Join us in NYC for our special Tex-Mex Tacos all day long! We're serving up handmade tortillas and filling them up with delicious smoked meats and fresh toppings for just $5 each or $13 for all three. Want an even better deal? Drop in during Happy Hour and snag 2 Pulled Pork Tacos for the price of 1!
Wing Wednesday
Chili-rubbed wings smoked to perfection every single Wednesday. What could be better?