Texas Two-Step: Texas Authors in Conversation 11/18/19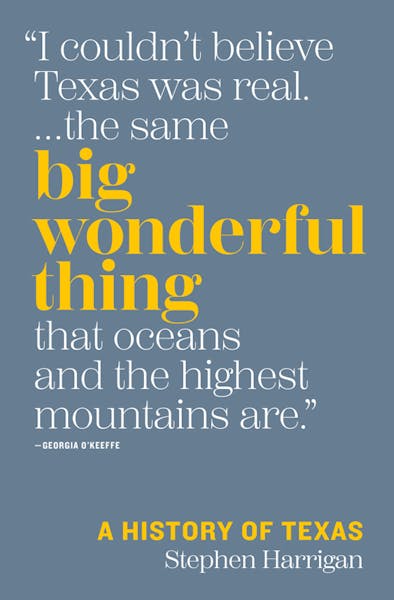 Hill Country Barbecue presents an evening with two Texas Literary Titans—Stephen Harrigan and Lawrence Wright—to talk about the history and the mystery of the Lone Star State. Hosted by Robert L. Draper of 'National Geographic' and 'New York Times Magazine,' Harrigan and Wright will discuss (and sign) their books, Big Wonderful Thing and God Save Texas.

For homesick Texans, wannabe Texans, and those who feel Texan from the top of their ten-gall hat to the tips of their spurs, we hope you'll join us for an evening of great barbecue, great books, and great conversation.
Monday, November 18th | 7pm - 10pm
30 W. 26th Street, NYC
Reserve your seat here.
---
Big Wonderful Thing: A History of Texas
A By Stephen Harrigan
Harrigan is a longtime writer for Texas Monthly and an award-winning screenwriter who has written many movies for television. He is also the author of the critically acclaimed novels 'A Friend of Mr. Lincoln', 'Remember Ben Clayton', and the New York Times best seller 'The Gates of the Alamo'. More info here.
---
God Save Texas: A Journey into The Soul of The Lonestar State
By Lawrence Wright
Wright is a staff writer for The New Yorker and the author of nine previous books of nonfiction, including 'In the New World,' 'Going Clear', and 'The Looming Tower', which won the Pulitzer Prize and is now a series on Hulu. More info here.
---
Robert L. Draper is a contributing writer to the New York Times Magazine and National Geographic and a correspondent to GQ, and a former writer for Texas Monthly. He is the author of several books, most recently the New York Times bestseller 'Dead Certain: The Presidency of George W. Bush'.