Texas Toast - October 16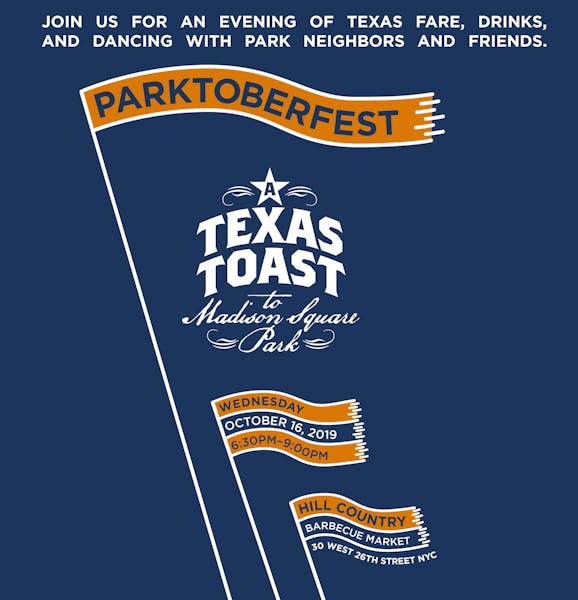 We're excited to host Parktoberfest: A Texas Toast to Madison Square Park for the 7th year! Join us for an evening of Texas fare, drinks, and dancing with park neighbors and friends at Hill Country Barbecue Market!
Wednesday, October 16th | 6:30pm - 9pm
Hill Country Barbecue Market (30 W. 26th Street)
More info here | Purchase tickets here
Madison Square Park Conservancy raises 100% of the funds needed to steward the Park as a clean and green oasis for our community, and all proceeds from Parktoberfest will support maintenance of the Park's eight lawns. We take this responsibility very seriously – we use organic fertilizers that release nutrients slowly, refrain from using pesticides, seed bare areas to prevent soil erosion, and rotate access schedules to allow recovery and deep watering. Please join us to help care for Madison Square Park's hardy green lawns!