Let Us Bring The 'Cue to You for the 4th of July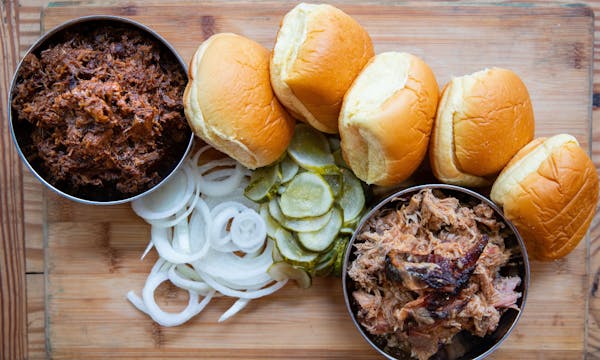 The 4th of July has always been about spending time with friends and family, celebrating with cookouts, cold drinks, and plenty of fireworks. This year will probably be a little different, and if you can't watch fireworks on the Mall, we're here to make sure that you'll at least be able to enjoy the cookout part of it.
That's why we're thrilled to introduce our Hill Country BBQ Boxes. We offer a little something for every barbecue lover out there, and whether it's pork ribs, brisket, sausages, pulled pork or baked beans, we've got you covered. Our first two boxes are:
The Weekender includes 3.5 lbs of Pork Ribs, 2 lbs of juicy Pulled Pork, 3 lbs of Beef Brisket, 2.5 lbs of our own Hill Country Hot Links. Add to that 20 Tacombi tortillas, a quart of Colelsaw, a pint of Hill Country pickles, half a pint of pickled onions, plus one package each of Martin's Potato Rolls and Hot Dog Buns, and a bottle of the Hill Country Gotta Have it Sauce! Comes cold to be reheated. 8 to 10 servings.
The Barbecue Box includes 2 lbs of juicy Pulled Pork, 2 lbs of Chopped Brisket, 16 Martin's Potato Rolls and all the fixins'. Also comes with a quart of Potato Salad, a quart of Baked Beans, and a quart of Coleslaw. Plus tortilla chips, queso, and chili to make the perfect nachos. Comes cold to be reheated. 6 to 8 servings.
All you need to do is place and order by the 2nd, and you can come and pick it up, or, if you can't make it into the city, we can also deliver anywhere inside the Beltway. Please print and fill out the form, "Hill Country Homestyle 4th of July" and email it back to events@hillcountrywdc.com. Once we've received your order, one of Catering and Event Managers will send out a confirmation email!