Main content starts here, tab to start navigating
Kind Hearted Stangers - September 24th, 2021
Hailing from all corners of the country, Kind Hearted Strangers began as an impromptu open mic performance when songwriter Marc Townes (Virginia) met Brian Ireland (California) in Boulder, CO. They quickly joined forces with Kevin Hinder (Maryland) and Marshall Carlson (Iowa) to become a full band capable of bridging the gap between all out rock n' roll and their harmony-driven acoustic roots.

Their debut record "East // West" (2021) digs into the places they've come from and explores the places they're going to, with a diverse sound that reflects the broad influences each member brings to the band.

Recorded in Denver, CO by Todd Divel of Silo Sound, mixed in Richmond, VA by Adrian Olsen of Montrose Recording, and mastered in Seattle, WA by Ed Brooks of Resonant Mastering - the album shares a wide-ranging influence and perspective on the relationships we have with one another and the places we call home.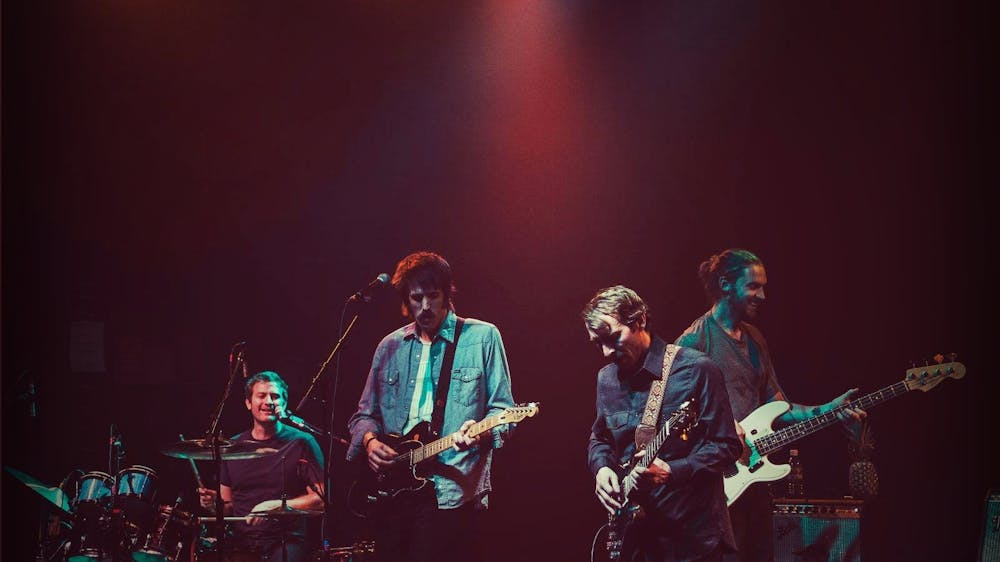 Buy Tickets Here: Kind Hearted Strangers
The Legendary Shack Shakers - September 25th, 2021
The Legendary Shack Shakers' hell-for-leather roadshow has earned quite a name for itself with its unique brand of Southern Gothic that is all-at-once irreverent, revisionist, dangerous, and fun. Led by their charismatic, rail-thin frontman and blues-harpist JD Wilkes, the Shack Shakers are a four-man wrecking crew from the South whose explosive interpretations of the blues, punk,rock and country have made fans, critics and legions of potential converts into true believers.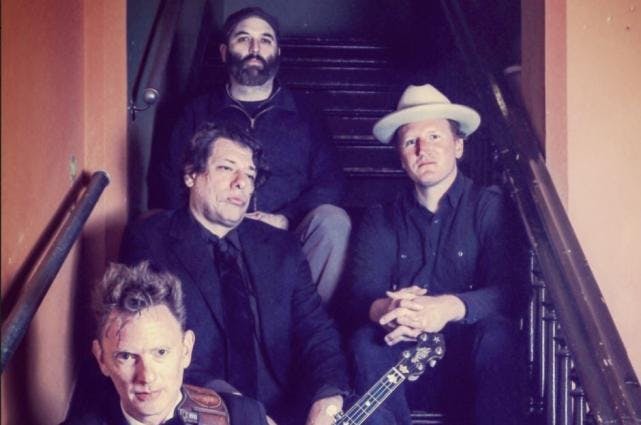 Buy Tickets Here: The Legendary Shack Shakers
Sam Burchfield - September 26th, 2021
Raised in the foothills of the Blue Ridge mountains of South Carolina, Sam Burchfield was brought up on Appalachian music: folk, gospel, country, and southern soul. The young songwriter draws on these roots with a deep lyrical honesty that carries the tradition of folk music forward. Burchfield's latest album, 'Graveyard Flower', seeks to reconnect to the Appalachian roots that raised him. In a world of cell phones and internet distractions, this body of work beckons the listener to plant their feet firmly in the soil. Reconnect to the land, reconnect to each other; 'Graveyard Flower' is honest music.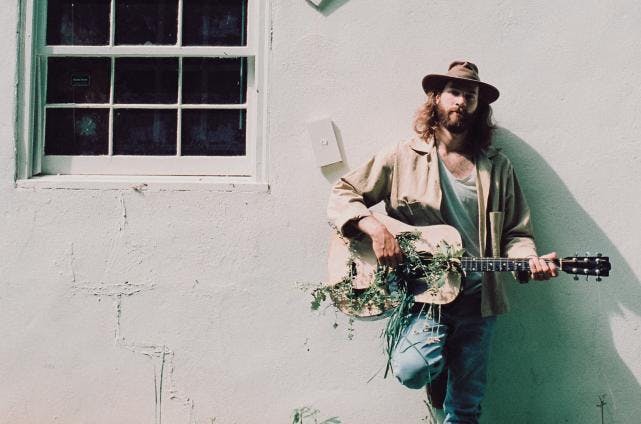 Buy Tickets Here: Sam Burchfield
Hill Country Live Band Karaoke - September 29th, 2021
Wowing audiences and creating countless "rock stars" since 2010, The HariKaraoke Band has become an institution in Washington DC and beyond. Live Band Karaoke is sweeping the nation. Why? BECAUSE IT'S FUN! Singing with a live band-to a cheering crowd, is an amazing experience. Seeing friends and family giving their all to their favorite song can be unforgettable!
HariKaraoke's musicians are super-talented top players. They perform the sound and feel of every song with remarkable accuracy. They're also clever and funny! Their dynamic show includes engaging rapport with the audience, silly props and extra surprises.
Here's how it works: Pick a tune from the distributed songbooks. Hop on stage and grab a microphone. Read the lyrics on our "ACME Word-O-Matic 5000" (band term for iPad). Sing. Don't get gonged!
Only 21 and over! Sorry no one 20 or younger! This event requires proof of vaccination or a negative covid test within the last 72hrs prior to attending this event. All patrons must wear a face mask inside the building except when eating or drinking.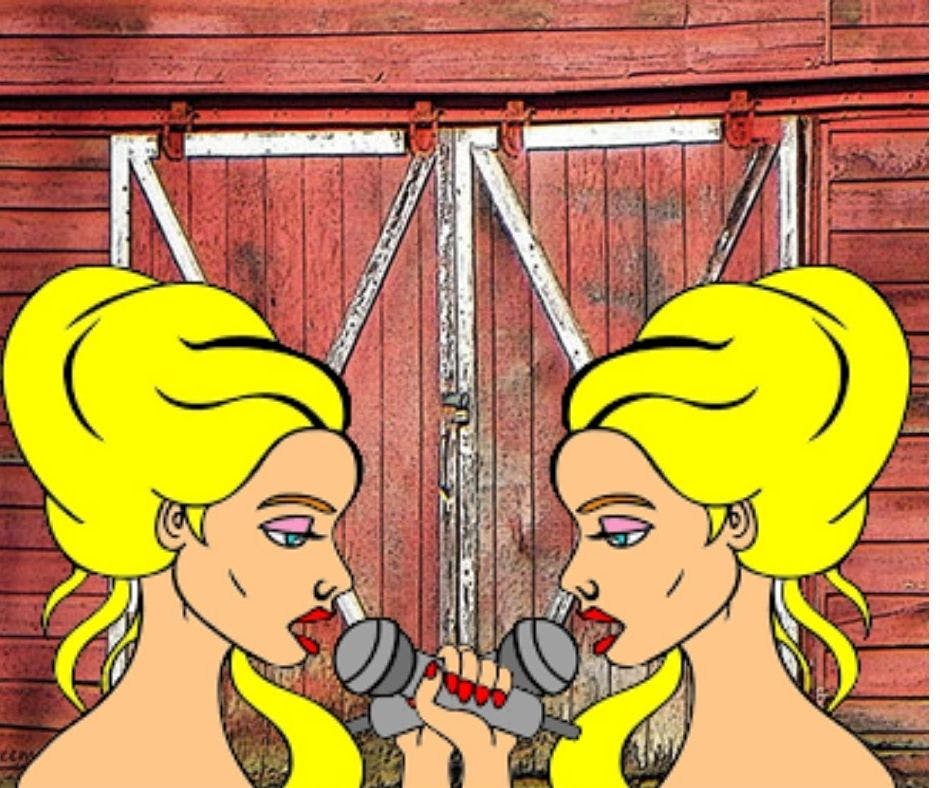 To buy tickets for HariKaraoke on September 29th, please head here: HariKaraoke
Easy Honey & Virginia Man - October 2nd, 2021
Easy Honey: Forged on a Tennessee mountaintop, Easy Honey began molding their irresistible sound and raucous live performance in 2015. With sounds reminiscent of early Brit-Rock with a nod to 90's alt-rock, Easy Honey captures both the playfulness and maturity that accompanies one's coming of age.
Virginia Man: Who is Virginia Man?Are they your hometown rapper from the beach? Are they a singer/songwriter from the mountains? Are they the chef of your favorite restaurant in uptown, or your favorite tattoo artist downtown? Truth be told, Virginia Man is anyone. Virginia Man is everyone.This Virginia Man is a 3-piece rock and roll band from Fredericksburg VA that sings lyrics from the bottom of your heart in songs from your fondest memory.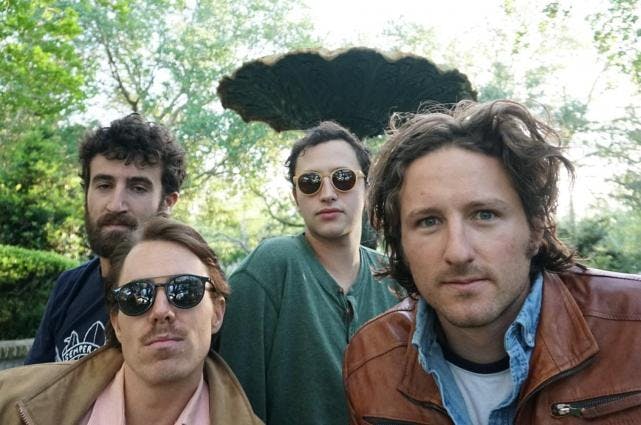 Buy Tickets Here: Easy Honey & Virginia Man
Cas Haley w/ Paul Izak - October 7th, 2021
"Sunshine, rain or storm, it's all the same / Blessings always come rearranged". These lyrics from Cas Haley's recent single "Every Road I'm On" give a glimpse into the mindset that has kept him and his family moving forward through it all. Based in Paris, TX, Cas has had his ups and downs both personally and with his career, but through it all his optimism and attention to those blessings have served him well. After doing multiple livestreams during 2020, he has hit the road hard touring throughout 2021 in support of the new EP.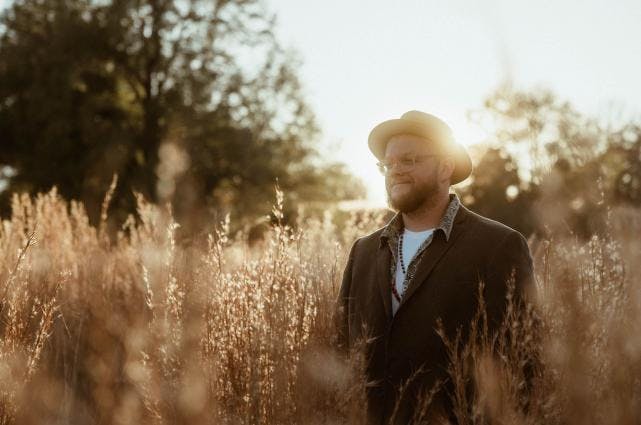 Buy Tickets Here: Cas Haley w/ Paul Izak
Scott H. Biram, JD Wilkes (Legendary Shack Shakers), and Jordan Joyce (Gallows Bound) - October 9th, 2021
Scott H. Biram unleashes a fervent display of conviction through, not only the genuine blues, classic country, bluegrass, and rock n roll, but he seals the deal with punk, heavy metal, and frankly, anything else he wants to. He's The Dirty Old One Man Band.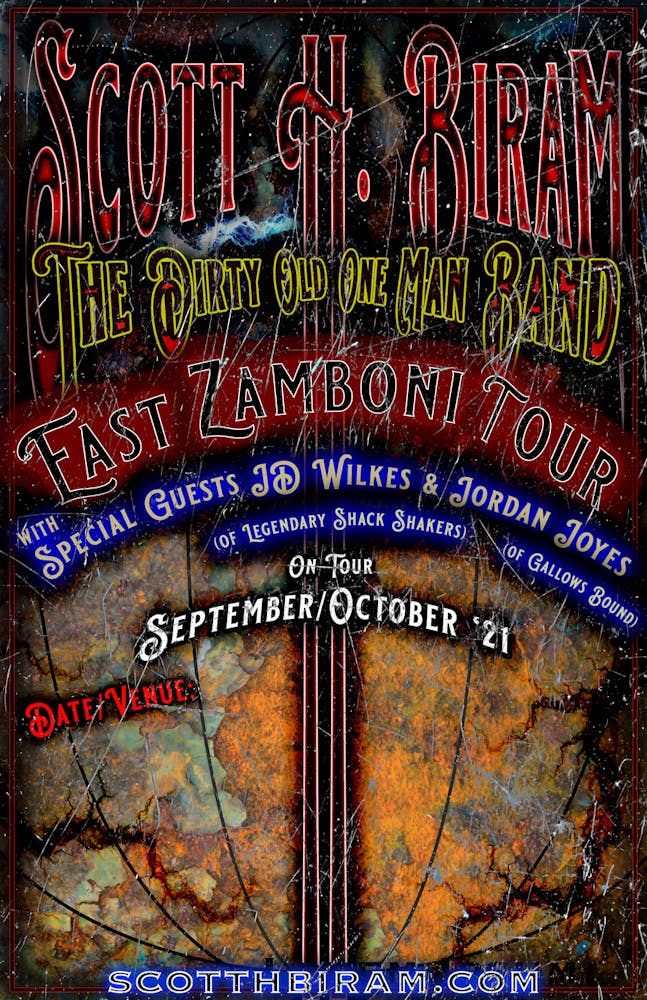 Buy Tickets Here: Scott H. Biram
Igor & Red Elvises - October 16th, 2021
In 1995, Igor dreamed that Elvis Presley came to him and told him to start playing rock'n'roll. Igor and his Russian friends became Red Elvises and gave street performances on Santa Monica's 3rd Street Promenade. As their crowds grew larger, the City of Santa Monica ordered them to discontinue their street performances. Evolving over the years, Igor's music has been labeled "Siberian Surf Rock" which contains humorous lyrics and grooves that forces his audience to dance.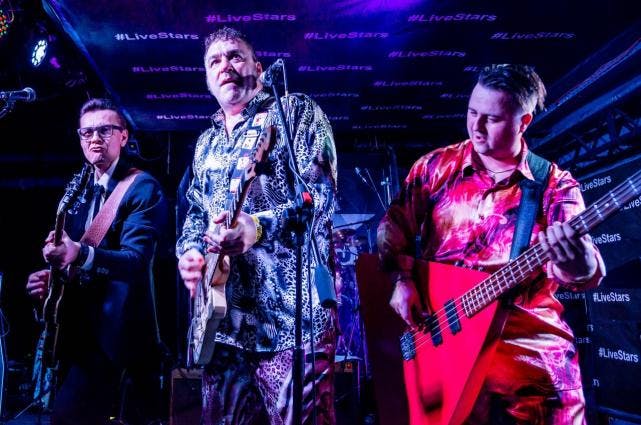 Buy Tickets Here: Igor & Red Elvises
Colebrook Road & The High and Wides - October 23rd, 2021
Bridging the divide between straight-drive, traditional grass played by the Del McCoury Band and the Lonesome River Band and the genre-warping progressive grass done by the Punch Brothers and Front Country, Colebrook Road strives to find a common middle ground, creating new enthusiasts for bluegrass while expanding the definition of the genre for established fans. Influences of the members of Colebrook Road abound, from '90s country to heavy metal to punk rock to, yes, traditional bluegrass. Each member brings their own experiences to the music to create something greater than what the five individuals could have ever achieved separately.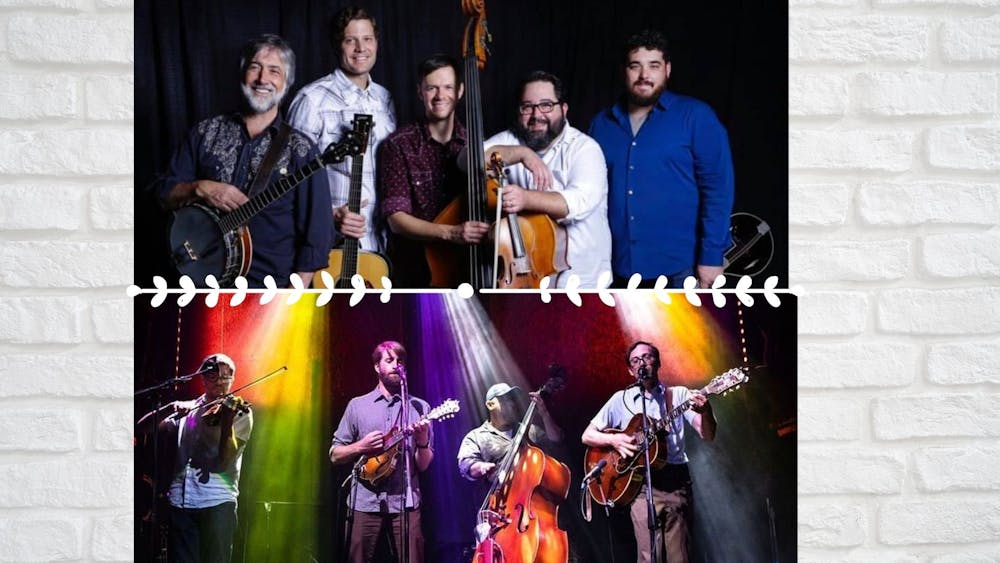 Buy Tickets Here: Colebrook Road & The High and Wides
Slaid Cleaves - October 26th, 2021
Now twenty-five years into his storied career, Cleaves' songwriting has never been more potent than on his new album Ghost on the Car Radio.
The characters in Slaid Cleaves' songs live in unglamorous reality. They work dead-end jobs; they run out of money. They grow old; they hold on to each other (or not), and they die. With an eye for the beauty in everyday life, he tells their stories, bringing a bit of empathy to their uncaring world.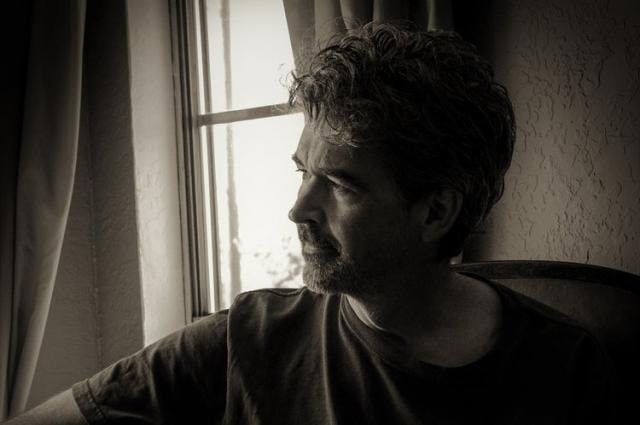 Buy Tickets Here: Slaid Cleaves
An Evening with Jason Eady w/ Carolina Story - October 31st, 2021
A near-lifelong songwriter who names Merle Haggard, Guy Clark, and Willie Nelson among his main inspirations, Eady grew up in Jackson and got his start performing in local bars at age 14, showing his natural grasp of everything from soul and R&B to blues and country. After some time in the Air Force, he moved to Fort Worth and started playing open mic nights, where he quickly built up a devoted following. After independently releasing his debut album From Underneath the Old in 2005, he expanded his touring radius and continued turning out critically praised work, including 2012's AM Country Heaven (a top 40 debut on the Billboard Top Country Albums chart), 2014's Daylight/Dark (an album that "belongs on a shelf next to Dwight Yoakam's Buenos Noches from a Lonely Room, Joe Ely's Letter to Laredo, and yes, even Willie Nelson's Phases and Stages," according to AllMusic), and his self-titled 2017 effort (hailed by Rolling Stone as "[h]eavily steeped in his storyteller lyrical style and cleverly framed by uncluttered, acoustic-rich arrangements"). Through the years, Eady has also made his name as an unforgettable live performer, sharing stages with the likes of Sturgill Simpson, Band of Heathens, and Reckless Kelly.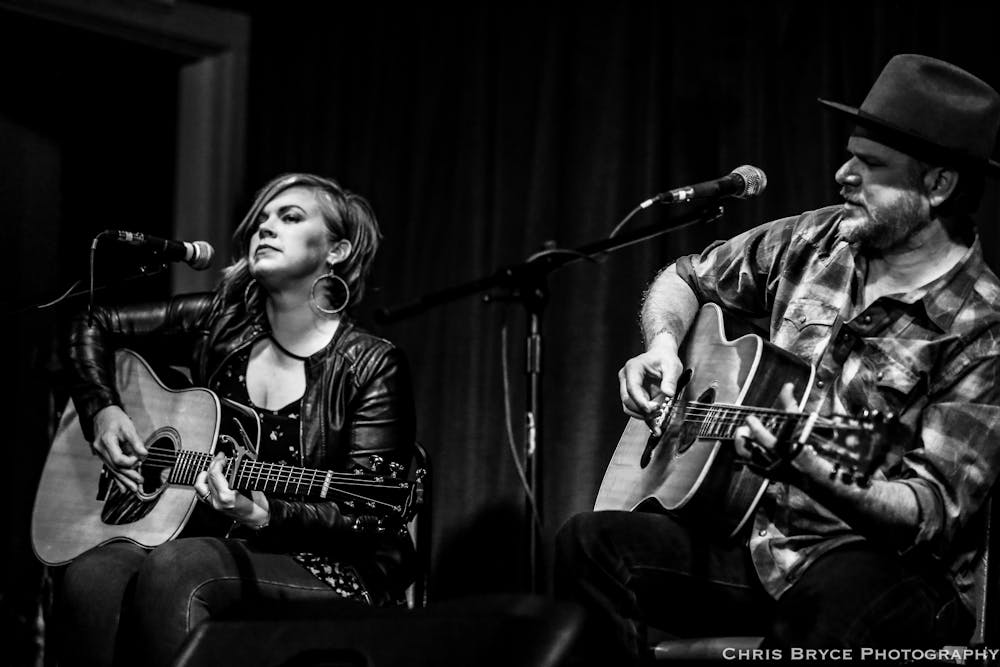 Buy Tickets Here: Jason Eady
The Highballers & Hannah Jaye & The Hideaways - November 5th, 2021
If you like Gram Parsons, Old 97's, Emmylou Harris, Buck Owens, The Knitters, you're not going to have a good time at a Highballers show. You're going to have an amazing and memorable experience! Calling themselves "the Rat Pack meets country music", the Highballers are refugees of punk rock and garage rock, sporting flashy suits and sparkly guitars - they take their look and sound extremely seriously while also still poking fun at themselves: they guarantee you'll laugh - either with them, or at them.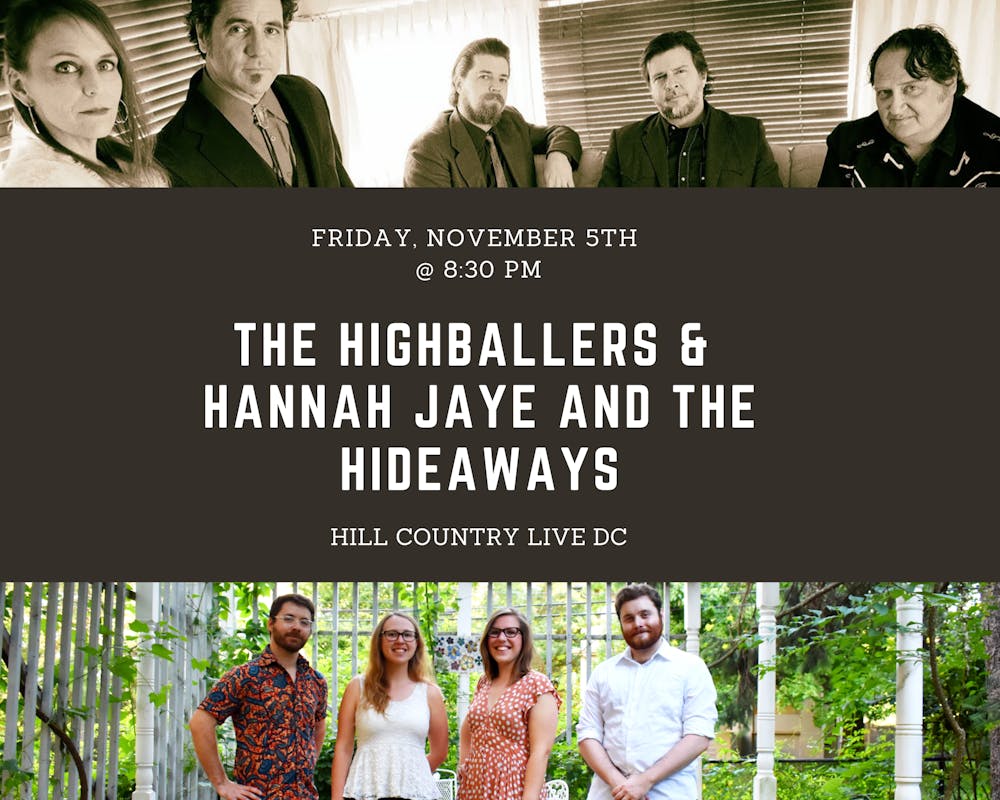 Buy Tickets Here: The Highballers & Hannah Jaye & The Hideaways
The Koffin Kats - November 27th, 2021
The groundwork for what has become the relentlessly-touring sonic assault known as The Koffin Kats was laid near Detroit, Michigan when Vic Victor (Lead Vocalist, Upright Bass) joined forces with long-time friend Tommy Koffin (Guitar). After adding Damian Detroit (Drums) the band kicked off in June 2003, stopping for nothing. Now, with over ten years of touring internationally and over two thousand live shows, the touring trio's current home is out on the open road.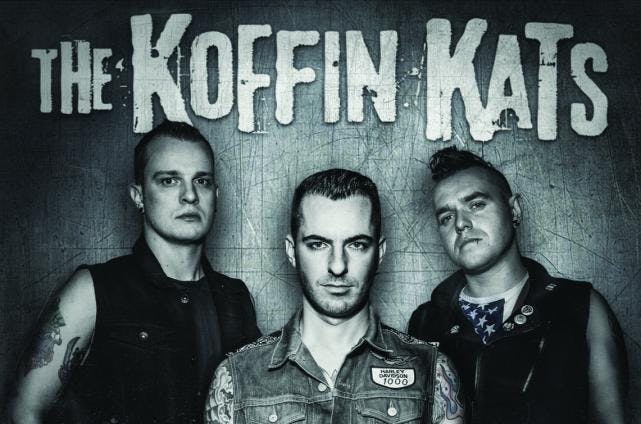 Buy Tickets Here: The Koffin Kats