Main content starts here, tab to start navigating
Hill Country Live Band Karaoke - - January 26th, 2022
Wowing audiences and creating countless "rock stars" since 2010, The HariKaraoke Band has become an institution in Washington DC and beyond. Live Band Karaoke is sweeping the nation. Why? BECAUSE IT'S FUN! Singing with a live band-to a cheering crowd, is an amazing experience. Seeing friends and family giving their all to their favorite song can be unforgettable!
HariKaraoke's musicians are super-talented top players. They perform the sound and feel of every song with remarkable accuracy. They're also clever and funny! Their dynamic show includes engaging rapport with the audience, silly props and extra surprises.
Here's how it works: Pick a tune from the distributed songbooks. Hop on stage and grab a microphone. Read the lyrics on our "ACME Word-O-Matic 5000" (band term for iPad). Sing. Don't get gonged!
Only 21 and over! Sorry no one 20 or younger! This event requires proof of vaccination or a negative covid test within the last 72hrs prior to attending this event. All patrons must wear a face mask inside the building except when eating or drinking.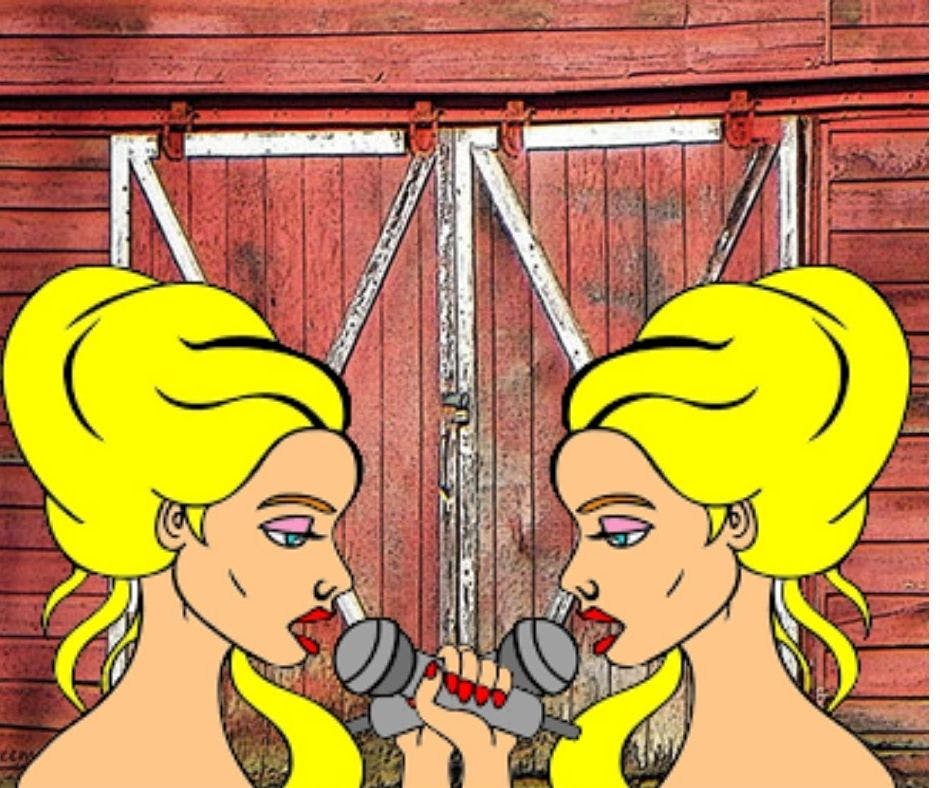 Buy Tickets Here: HariKaraoke
Teddy and The Rough Riders & The Pink Stones - January 27th, 2022
The Pink Stones deliver a full serving of Peach State picked country-rock from Athens, Georgia with the release of their debut album, Introducing… The Pink Stones, via the New West Records imprint Normaltown Records. Mixing elements of classic cosmic country, raucous rock'n'roll and fresh humor and heartaches, The Pink Stones are authoring a new chapter in the annals of Cosmic American Music.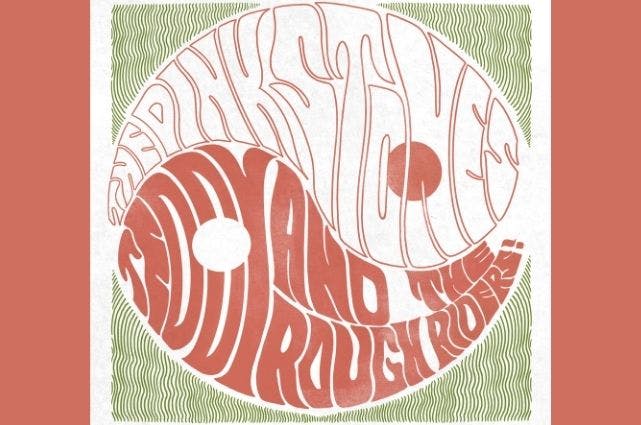 Buy Tickets Here: Teddy and The Rough Riders & The Pink Stones
Joshua Ray Walker - February 18th, 2022
All sales are final. No refunds. You must wear a mask inside except when eating or drinking.
On his new album See You Next Time, Texas-bred singer/songwriter Joshua Ray Walker shares an imagined yet truthful portrait of a brokedown honky-tonk and themisfits who call it home: barflies and wannabe cowboys, bleary-eyed dreamers and hopelessly lost souls. His third full-length in three years, the album marks the final installment in a trilogy that originated with Walker's globally acclaimed 2019 debut Wish You Were Here and its equally lauded follow-up Glad You Made It (the #5 entry on Rolling Stone's Best Country and Americana Albums of 2020 list).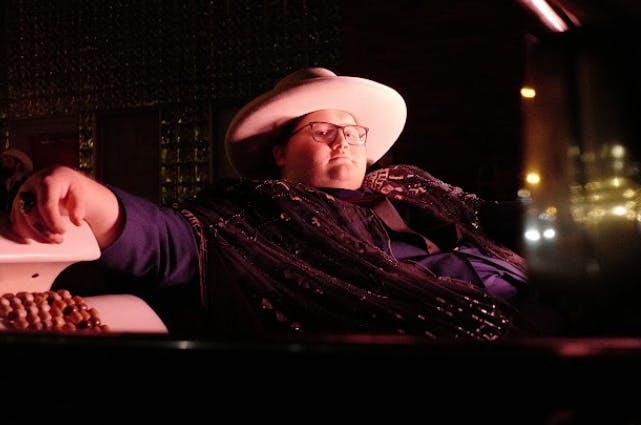 Buy Tickets Here: Joshua Ray Walker
The Way Down Wanderers - February 26, 2022
All sales are final. No Refunds. All guest must wear a mask inside except when eating or drinking.
The Way Down Wanderers sing like angels but write songs with guts that are unmistakably earthbound: a soon-to-be dad, excited but scared, fighting for self-growth; someone recovering from alcohol dependency, devoted to healing but with a confession to make––there are no fairytales here. And yet, the music begs an unapologetically Pollyanna question, like a big-hearted dare: Can a song help save you?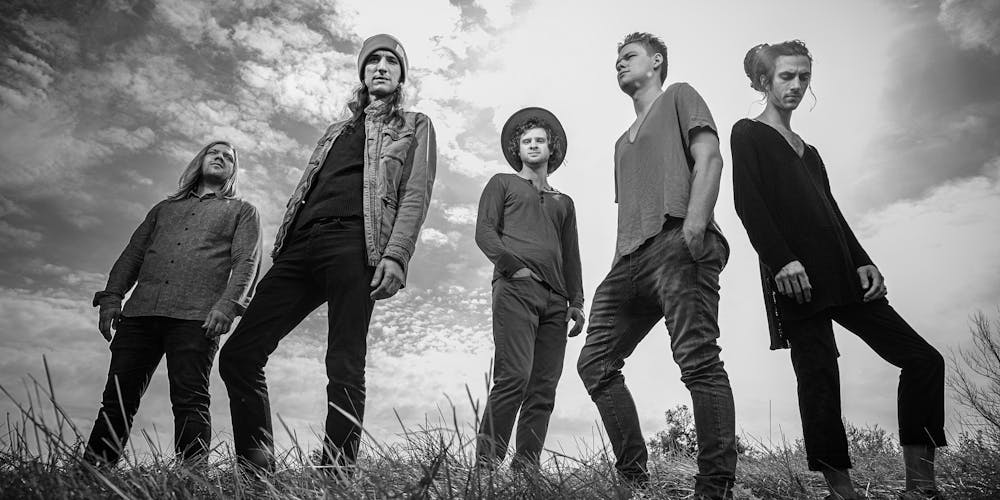 Buy Tickets Here: The Way Down Wanderers
Grady Spencer & The Work - March 25th, 2022
Born in Lubbock and raised in the country outside of a town called Paducah, Grady Spencer's roots dig deep into Texas soil. By day, Spencer is a superintendent for a commercial construction company. By any other time, he's songwriter and front-man of Grady Spencer & The Work.
The Work originally formed in 2013 on the stage of Paradox Church in Fort Worth, Texas. Drummer Blake Sager was joined by bassist Johnny Hatcher in 2016, followed by guitarist Tyler Martin in 2018. The Work's music reflects its members: honest, good-timing, with a nod to blue-collar roots.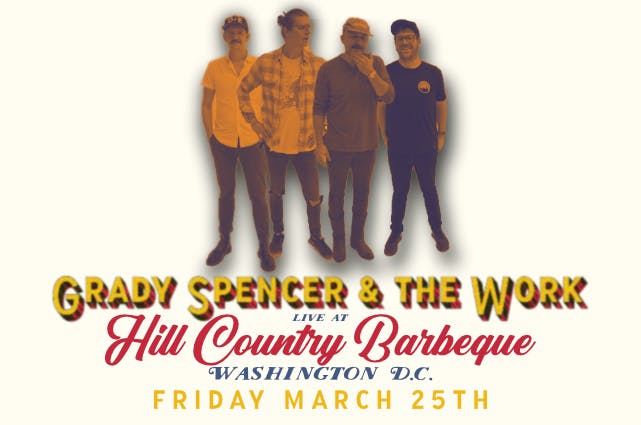 All sales are final. No refunds. This is an all ages event.
Buy Tickets Here: Grady Spencer & The Work
The Pack A.D. w/ The Highballers - April 15th, 2022
Destruction and melody, acid wit and bruising vocals-this is the Pack A.D. Singer/guitarist Becky Black and drummer Maya Miller have made a sound so gigantic, so fierce and raw and empowering, that it's easy to forget there are just two people behind this brilliant, carefully constructed havoc. Shredding and pounding their way through every song, the Pack A.D. swallows you whole inside their fearless Franken-blend of heavy psychpop/garage-rock. Their lyrics are wild nests, human and complex: darkly funny disclosures about depression; indictments of digital excess; grief-stricken fire bombs; sly crusades against stupidity.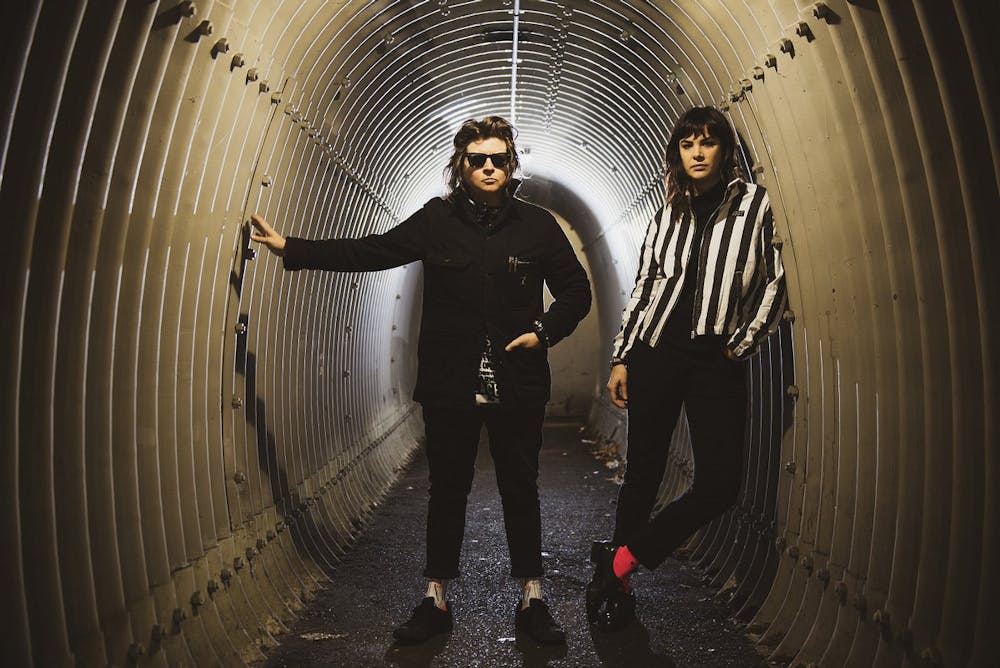 Buy Tickets Here: The Pack