Main content starts here, tab to start navigating
Hill Country Live Band Karaoke - December 8th, 2021
Wowing audiences and creating countless "rock stars" since 2010, The HariKaraoke Band has become an institution in Washington DC and beyond. Live Band Karaoke is sweeping the nation. Why? BECAUSE IT'S FUN! Singing with a live band-to a cheering crowd, is an amazing experience. Seeing friends and family giving their all to their favorite song can be unforgettable!
HariKaraoke's musicians are super-talented top players. They perform the sound and feel of every song with remarkable accuracy. They're also clever and funny! Their dynamic show includes engaging rapport with the audience, silly props and extra surprises.
Here's how it works: Pick a tune from the distributed songbooks. Hop on stage and grab a microphone. Read the lyrics on our "ACME Word-O-Matic 5000" (band term for iPad). Sing. Don't get gonged!
Only 21 and over! Sorry no one 20 or younger! This event requires proof of vaccination or a negative covid test within the last 72hrs prior to attending this event. All patrons must wear a face mask inside the building except when eating or drinking.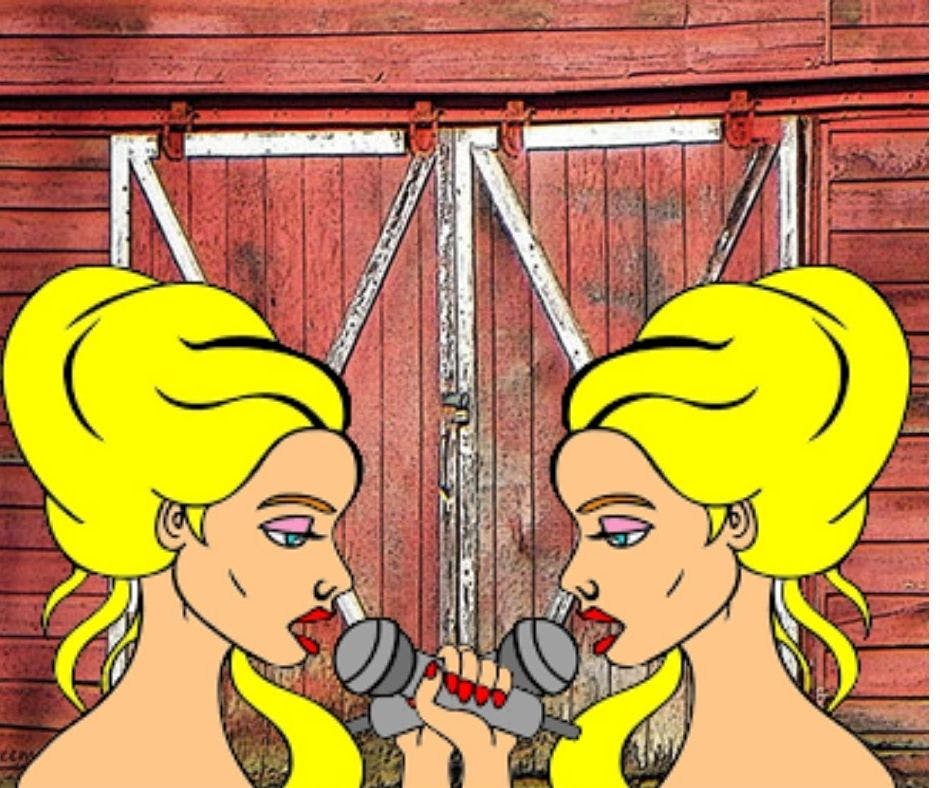 To buy tickets for HariKaraoke on December 8th, please head here: HariKaraoke
Danger Bird - "A Tribute to Neil Young" - December 17th, 2021
Danger Bird is the Mid-Atlantic's premier Neil Young tribute band. Launched in 2016, Danger Bird has been packing venues and thrilling audiences ever since their very first performance. Comprising five seasoned veterans of the DMV (DC, MD, VA) live music scene, their experience and professionalism ensure consistently excellent and entertaining shows. Drawing from Neil's acoustic days in the Toronto folk scene, through the golden sound of the Buffalo Springfield in L.A., the proto-grunge of Crazy Horse, the shimmering vocals of CSNY, the country roots of The Stray Gators and The International Harvesters, all the way to the raw energy of The Promise of the Real, Danger Bird digs deep into the catalog of one of the greatest songwriters ever. They take their audience on a "Journey Through the Past", spinning the story of Neil Young and his music. Their vocal harmonies and faithful arrangements will have you believing you are hearing the great man himself.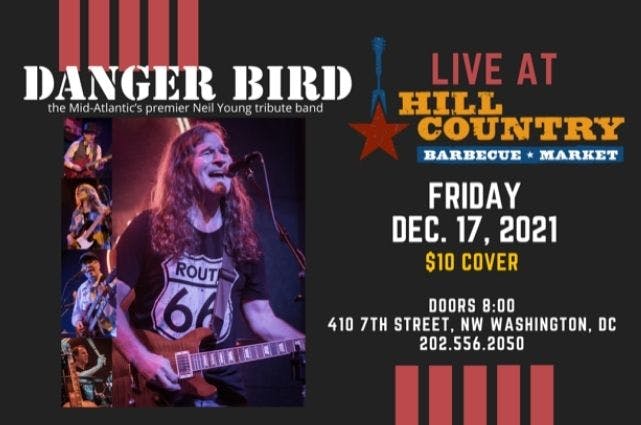 Buy Tickets Here: Danger Bird
Space Koi & The Atlantic Aesthetic - December 18th, 2021
Space Koi is a 3 piece reggae/rock band that formed in 2016 and resides in Richmond, Virginia. Space Koi blends a variety of music genres that will entertain crowds of many musical tastes by combining modern reggae rock with blues and funk and performing all originals and fan favorite covers. The band has been playing countless shows since its formation, starting at house parties and DIY venues, then quickly emerged into the thriving Richmond music scene as the go-to for local support in premier venues such as The Camel and The Broadberry, all while packing Cary Street Cafe, Emilios and Strange Matter for headlining shows. Space Koi has performed along with a large number local and touring acts such as Roots of a Rebellion, Murphy's Kids, Adwela and the Uprising, Signal Fire, Jackmove, Jouwala Collective, Of Good Nature, Sensi Trails, Buddha Council, Bumpin' Uglies' and many more.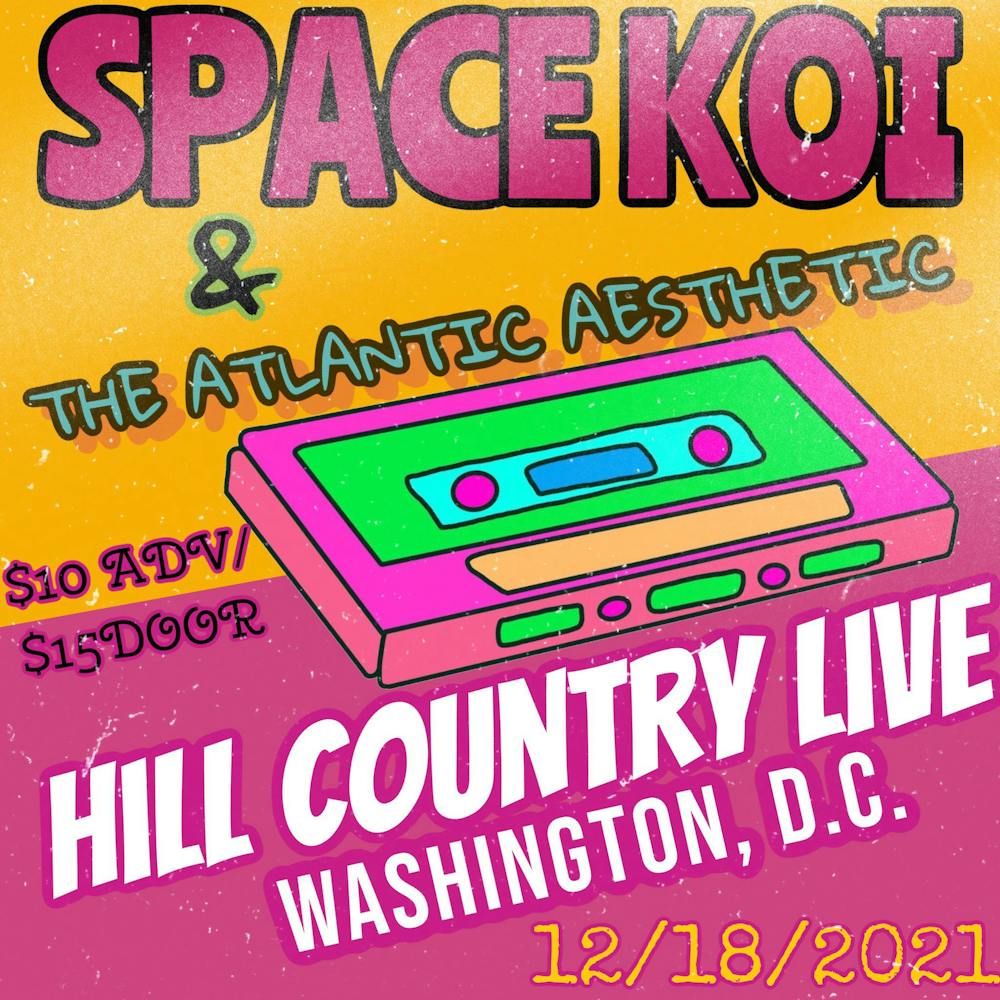 Buy Tickets Here: Space Koi & The Atlantic Aesthetic
Charles Wesley Godwin - January 21st, 2022
A native of West Virginia, Charles Wesley Godwin makes cinematic country-folk that's as gorgeousand ruggedly raw as his homeland. It's Appalachian Americana, rooted in Godwin's sharpsongwriting and backwoods baritone. With 2021'sHowthe Mighty Fall, he trades theautobiographical lyrics that filledSeneca— his acclaimeddebut, released in 2019 and celebrated byeveryone fromRolling Stoneto NPR'sMountain Stage— for a collection of character-driven songsabout mortality, hope, and regret, putting an intimate spin on the universal concerns we all share.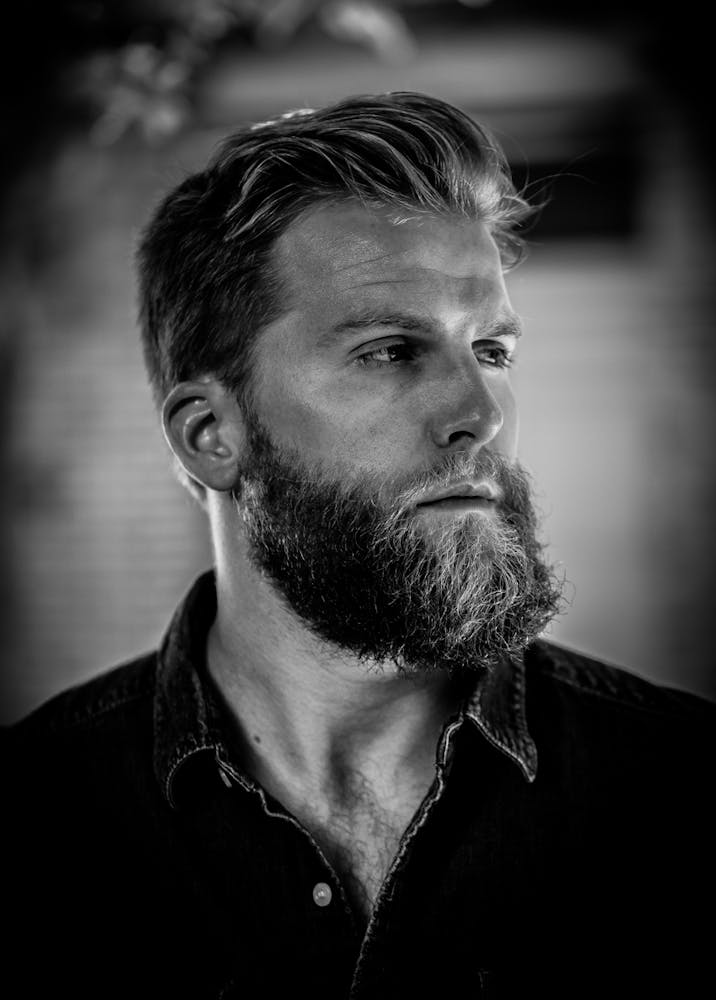 Buy Tickets Here: Charles Wesley Godwin
The Way Down Wanderers - February 26, 2022
All sales are final. No Refunds. All guest must wear a mask inside except when eating or drinking.
The Way Down Wanderers sing like angels but write songs with guts that are unmistakably earthbound: a soon-to-be dad, excited but scared, fighting for self-growth; someone recovering from alcohol dependency, devoted to healing but with a confession to make––there are no fairytales here. And yet, the music begs an unapologetically Pollyanna question, like a big-hearted dare: Can a song help save you?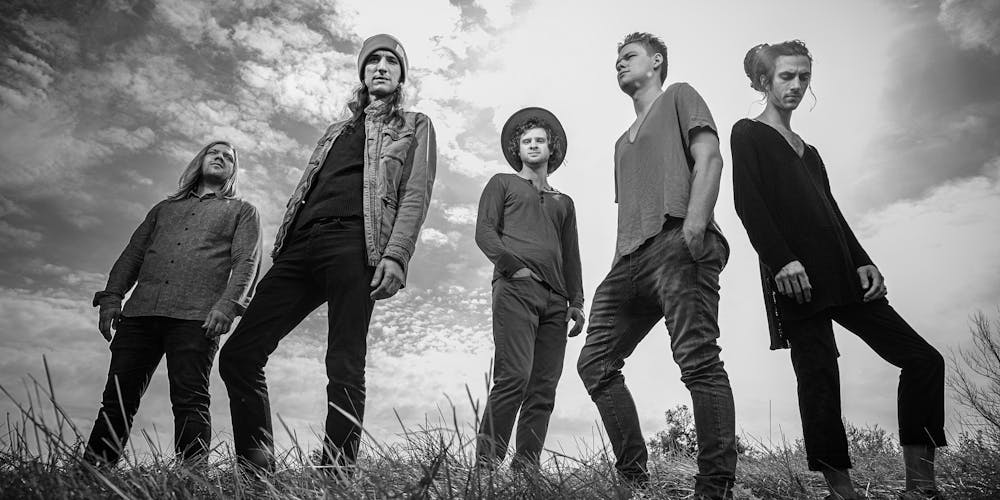 Buy Tickets Here: The Way Down Wanderers
The Pack A.D. w/ The Highballers - April 15th, 2022
Destruction and melody, acid wit and bruising vocals-this is the Pack A.D. Singer/guitarist Becky Black and drummer Maya Miller have made a sound so gigantic, so fierce and raw and empowering, that it's easy to forget there are just two people behind this brilliant, carefully constructed havoc. Shredding and pounding their way through every song, the Pack A.D. swallows you whole inside their fearless Franken-blend of heavy psychpop/garage-rock. Their lyrics are wild nests, human and complex: darkly funny disclosures about depression; indictments of digital excess; grief-stricken fire bombs; sly crusades against stupidity.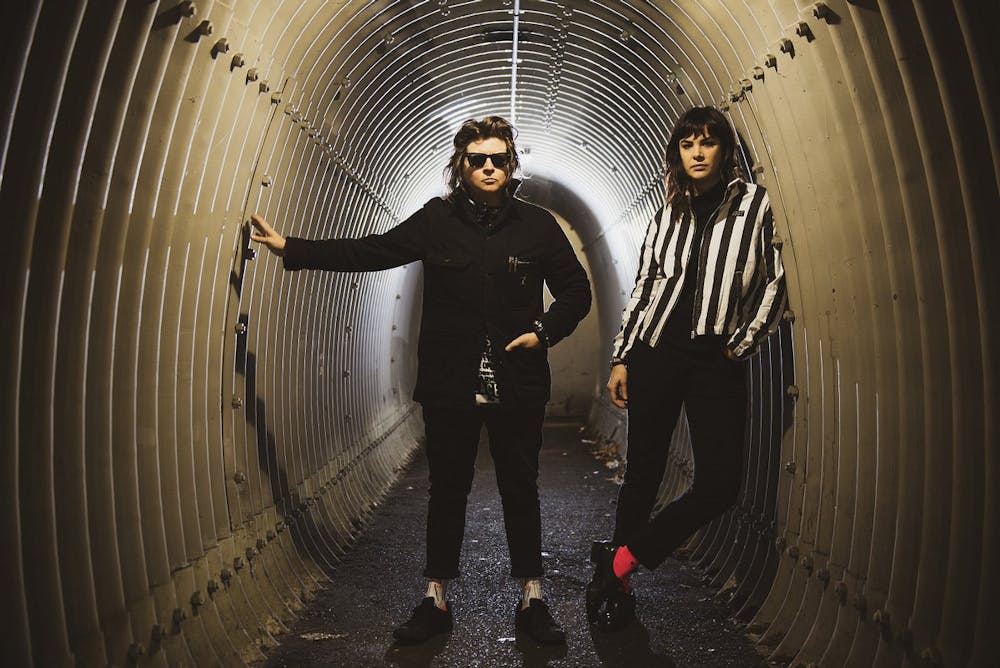 Buy Tickets Here: The Pack